AV Solutions for Architecture and Entertainment
Sonitus is a full-service audio and video consulting company specializing in acoustic theatrical sound design, high-performance audio and video presentation and broadcast systems. We have extensive experience working in performing arts centers, indoor and outdoor concert venues, film and video studios, recording facilities and other demanding creative environments.
Sonitus combines a comprehensive blend of artistry and engineering, creativity and technology, authority and experience for precise sonic and visual production environments. Our methods are process driven with an emphasis on delivering high quality, measurable and repeatable results through systematic analysis.
Sonitus applies its design philosophies to areas outside of the performing arts by creating audiovisual systems for corporate, educational, retail, hospitality, institutional and public/civic facilities.
Consulting
Performance sound, video and communications
Video and broadcast
Digital signage
Audio/video conferencing
Design
Systems Design – Product or Performance based
Predictive Modeling
Infrastructure

conduit and cable management
technical power and heat loading
Systems
Audio Visual
Performance sound, video and communications
Video and broadcast
Digital signage
Audio/video conferencing
Sonitus has forged strategic alliances with specialists in the fields of concert sound, record and broadcast engineering, DSP processing, sound prediction, display technologies and other relevant disciplines. Each Sonitus specialist can be drawn upon for superior advice as dictated by the individual project.
Sonitus' design philosophy brings together active professionals in audio, video and broadcast to ensure practical solutions, using proven and emerging technologies, systems, and workflow concepts.
PROJECTS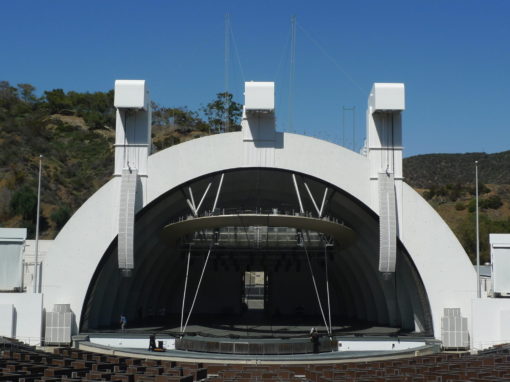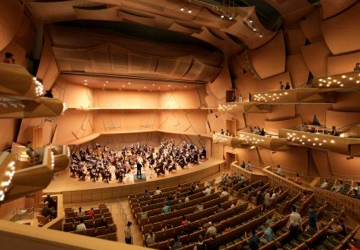 Firm Profile with Project Data Sheets
"…with the best outdoor sound system I ever heard."
Anthony Tommasini, New York Times, April 2, 2013
Stanford's Bing Concert Hall opens this Friday with soundscape fanfare
Stanford News, January 8, 2013
A School for Symphonies
Lighting and Sound America, May 2012
New World Centre
Mondo*dr, November 2011
In many ways, the New World Symphony (NWS) is like no other organization. The name suggests an orchestral connection, in reality, NWS is a Miami-based postgraduate academy that offers a unique perspective on music and the visual arts. And with the opening earlier this year of the remarkable and visually stunning New World Center, it has achieved recognition as an environment in which the finest musical minds can celebrate the adventure and exploration of music…
The Dutcham Flies Right Off the Wall
New York Times, Feb. 2, 2011
Anthony Tommasini – "The big news here is the high quality of the sound, the best outdoor amplification I have ever heard…"
Schubert on the Beach
The New Yorker, Feb. 14, 2011
"The ensemble, an advanced-training orchestra under the direction of Michael Tilson Thomas, was settling into its new home, the New World Center, and technicians were testing an array of a hundred and sixty-seven speakers that relays music from the concert hall to the park outside. "You gotta come hear this," the man barked into his phone. "It's unbelievable.""
Gehry Leaves the Risks to the Kids
Wall Street Journal, Jan 25, 2013
A Concert from Far, Far Away
Pro Sound News, December, 2009
Sonitus sound designs the Star Wars in Concert Worldwide Tour
"Creating tools for the artist to communicate with their audience"
Give us a call at 310.837.0807